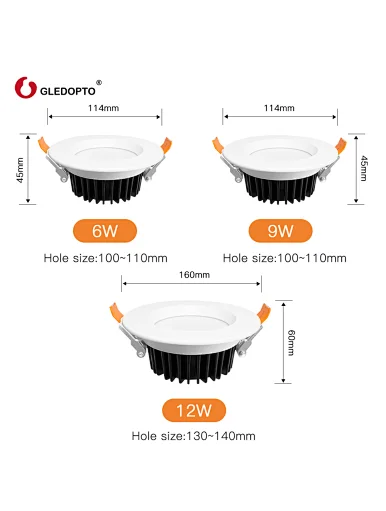 New Zigbee Pro Recessed LED Downlights 6W RGB+CCT Ceiling Light indoor Light
price
$13.00 - $15.00 / piece
Color Temperature(CCT):2000-6500k
Lamp Luminous Efficiency(lm/w):80
Color Rendering Index(Ra):80
Light Source:LED
Support Dimmer:Yes
Lighting solutions service:Lighting and circuitry design, Project Installation, smart colored downlight
Application:Bedroom, Showcase, shops, hotels, restaurants
Design Style:Modern
Lifespan (hours):50000
Working Time (hours):50000
Product Weight(kg):0.5
Input Voltage(V):100-240V
Lamp Luminous Flux(lm):500~550lm
CRI (Ra>):80
Lamp Body Material:Aluminum
IP Rating:Ip44
Model Number:GL-D-003P
Place of Origin:Guangdong, China
Brand Name:Gledopto
Install Style:Downlights
Switch Type:Remote Control
Warranty(Year):2-Year
Product name:ZIGBEE PRO 6W Ip44 LED Downlight
Protocol:2.4GHz Zigbee3.0 + RF
Color:RGB+CCT(2000-6500K)
Control distance:30meters
Advantage:Zigbee mesh signal auto-transfer to a larger place
Control way:Smartphone, voice, remote control
LED Light Source:Epistar LEDs SMD5050 RGB 4pcs SMD3030 white 24pcs
LED driver:package including the led driver
Certification:ce/RoHS/FCC/LVD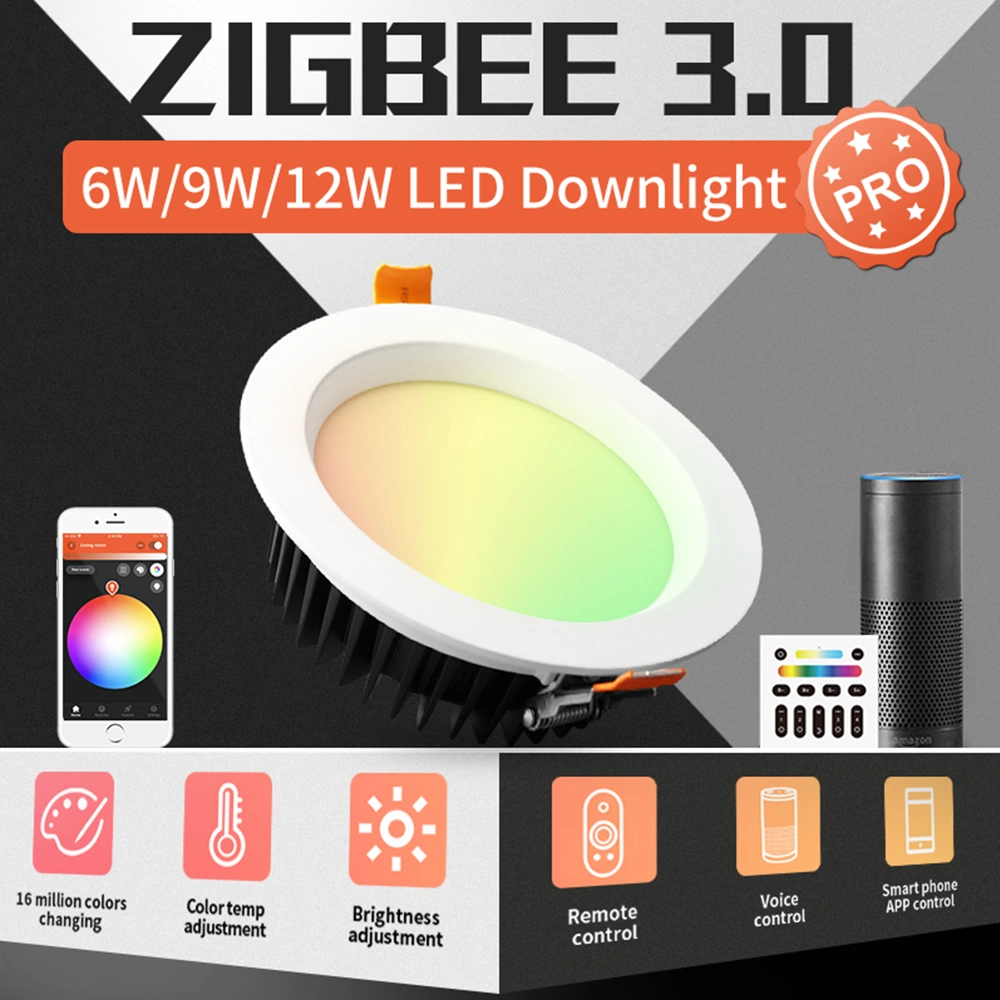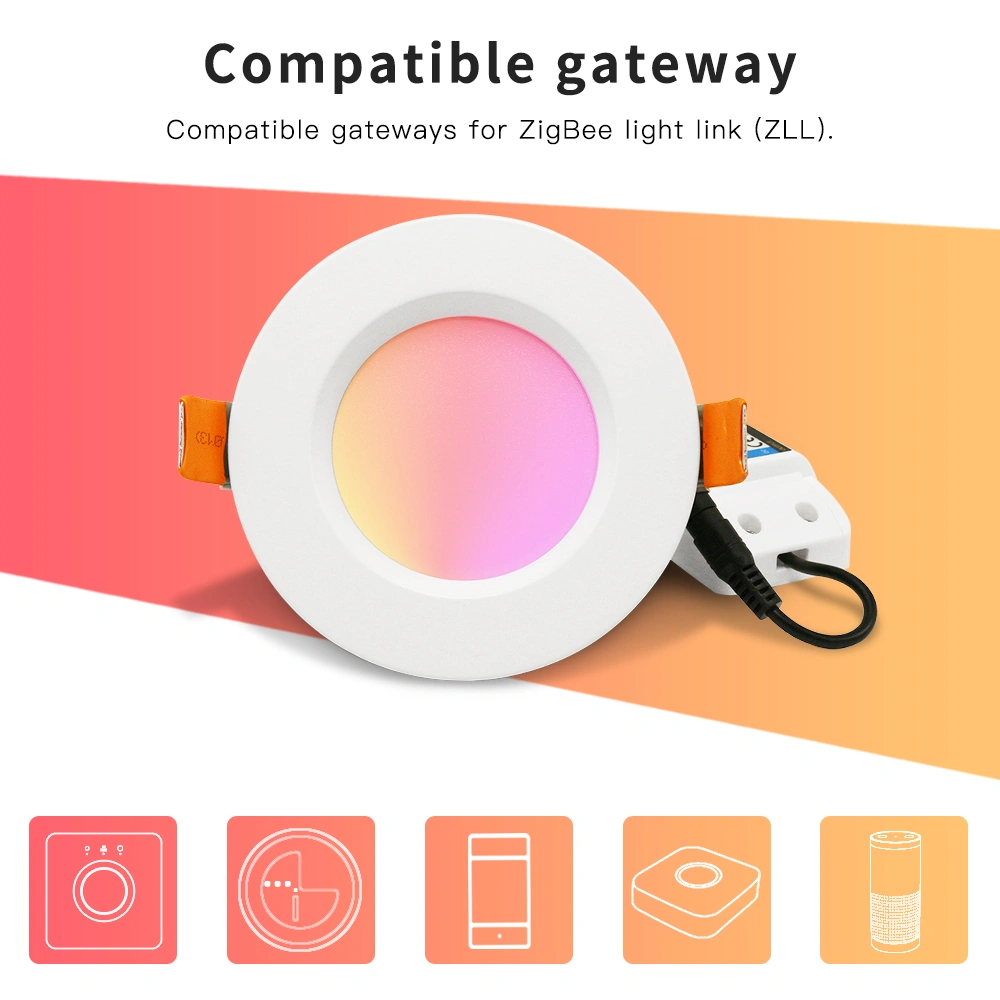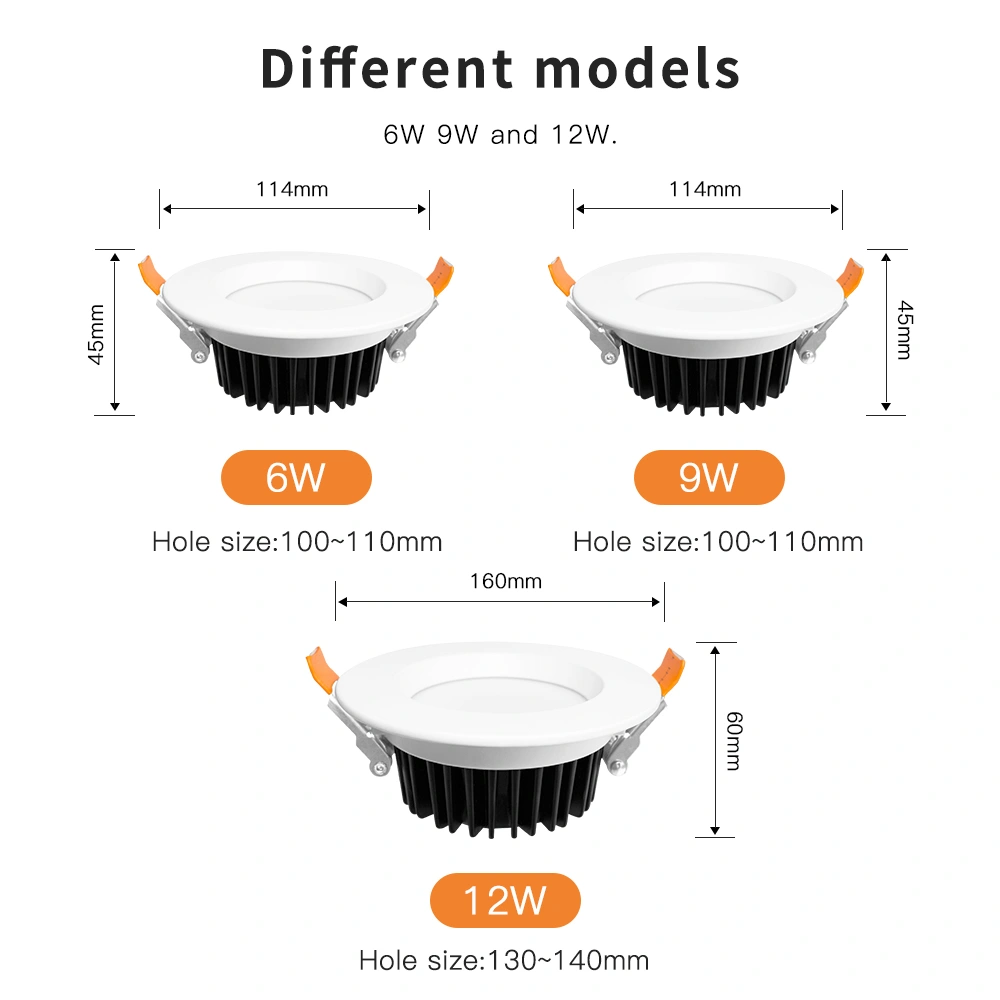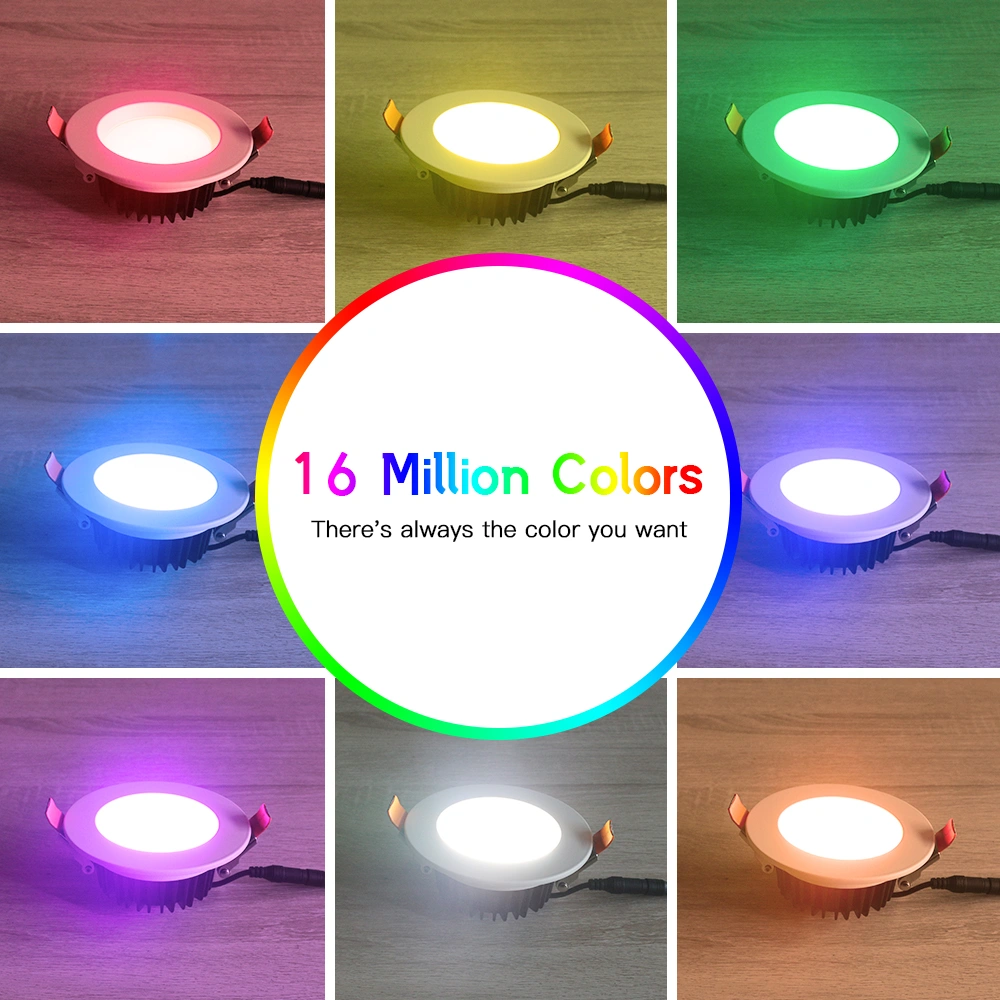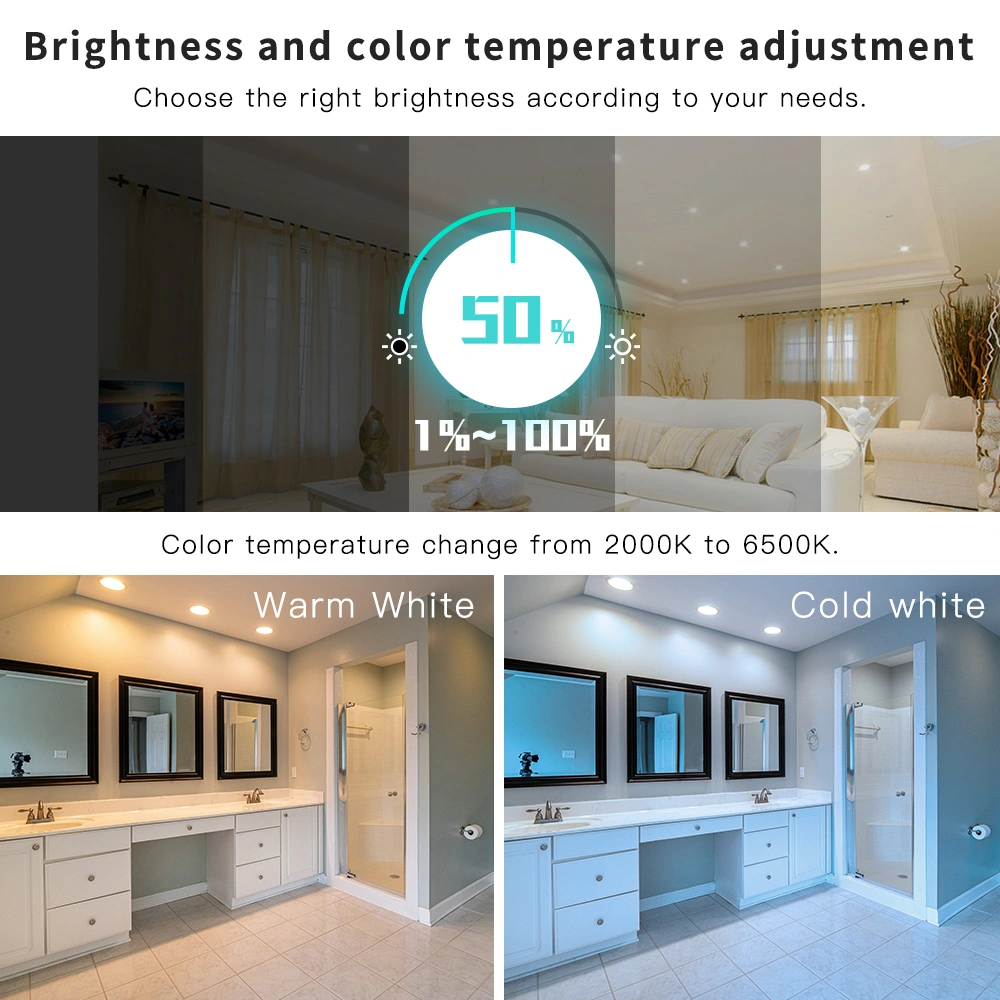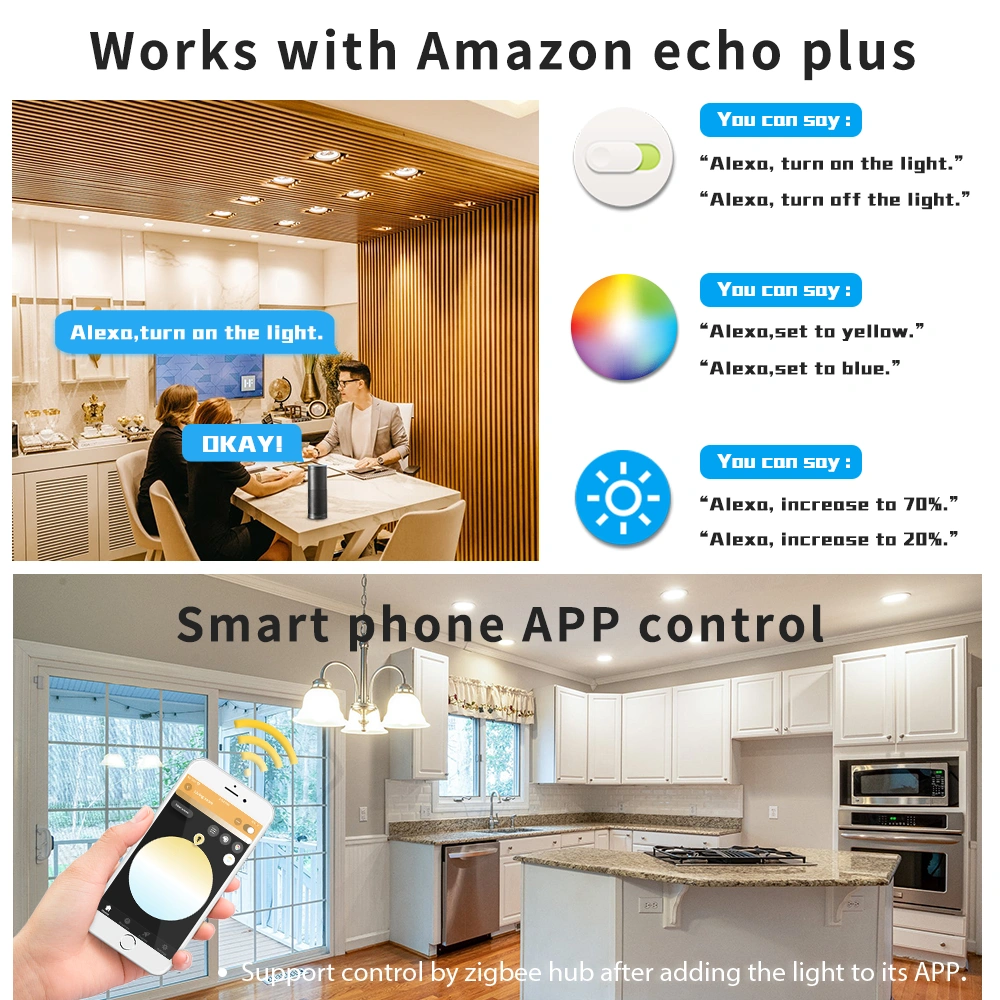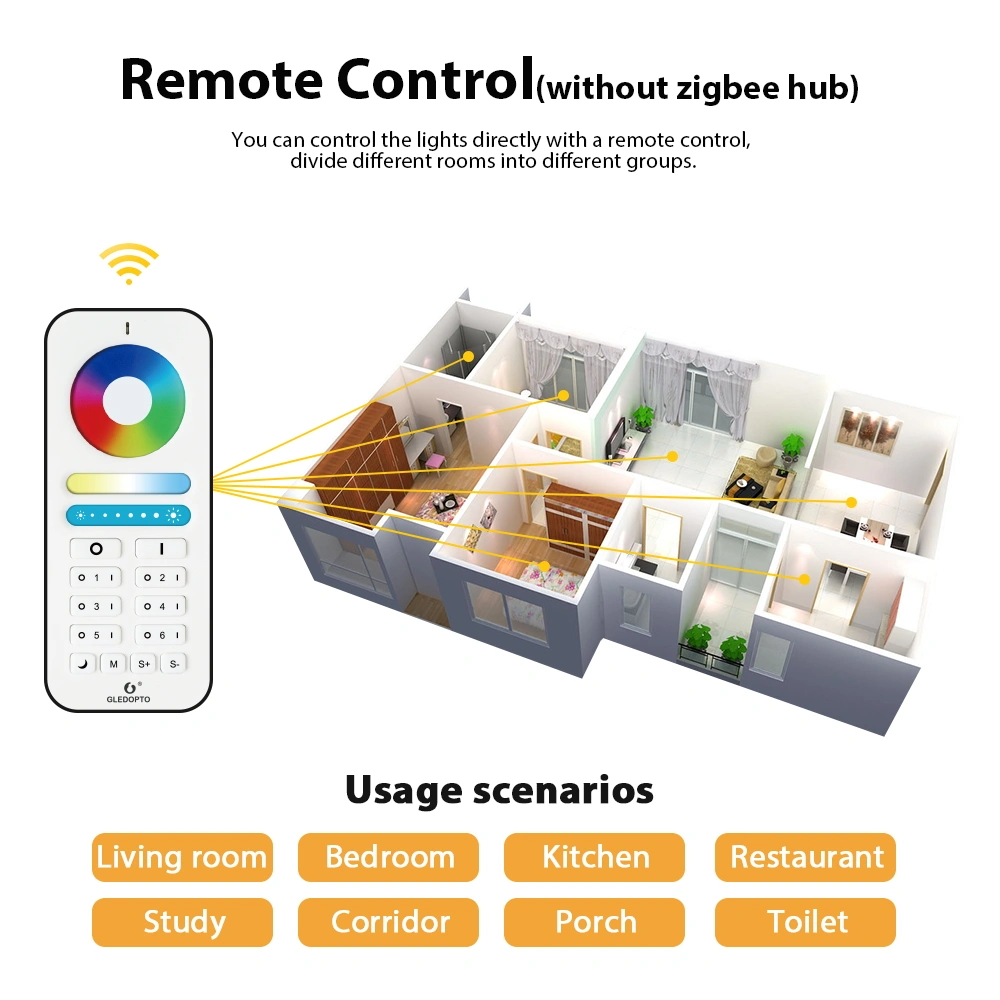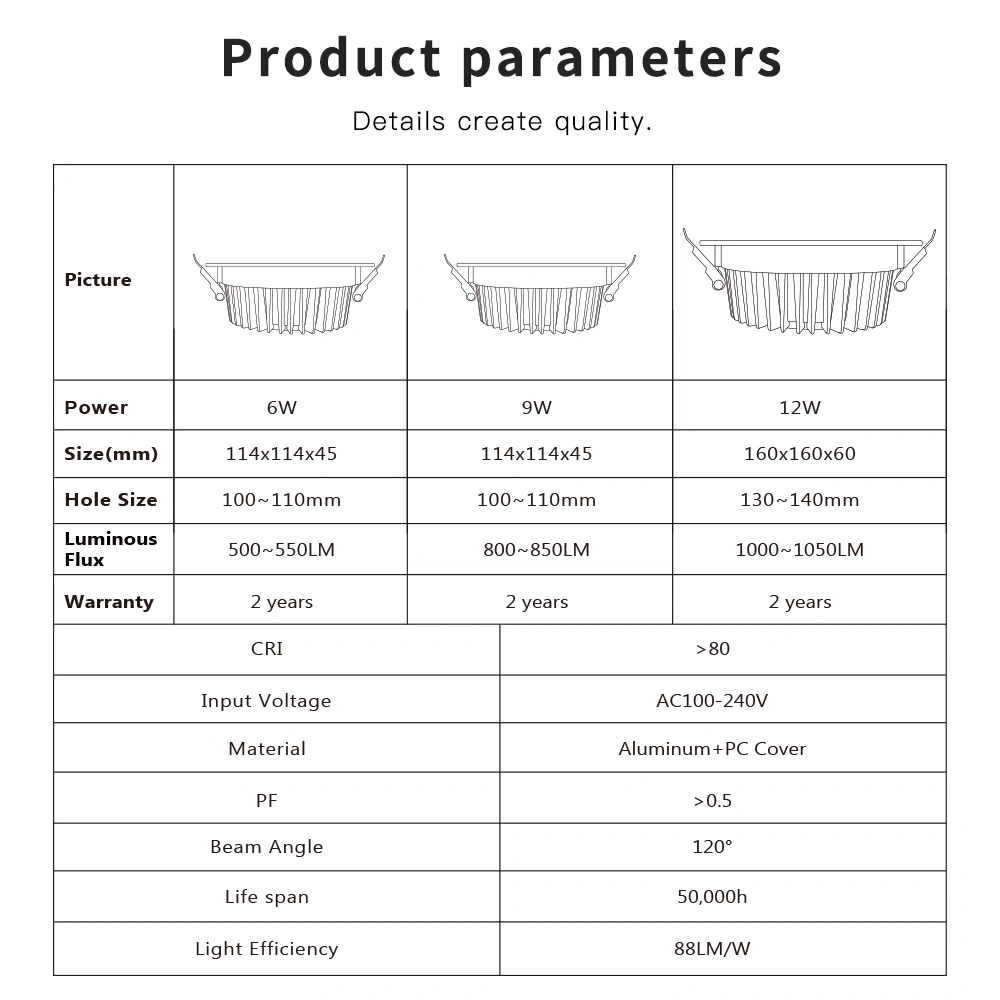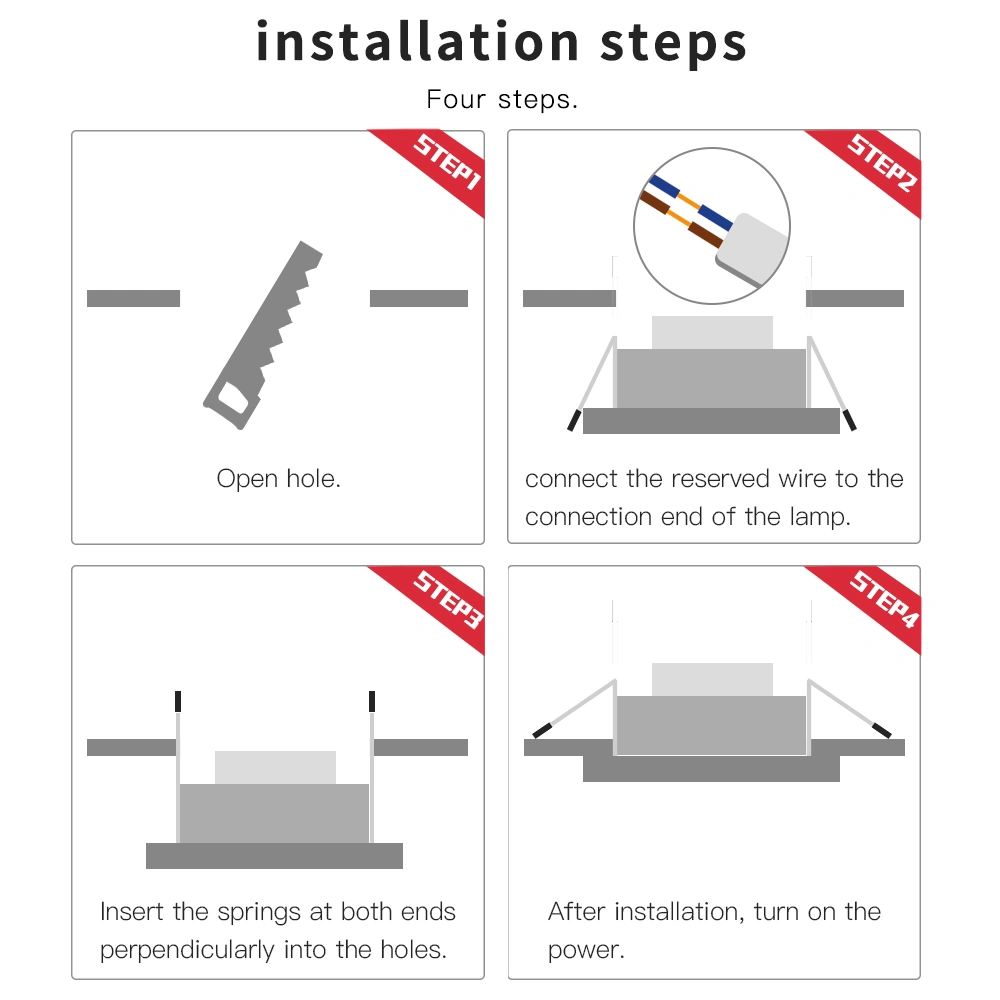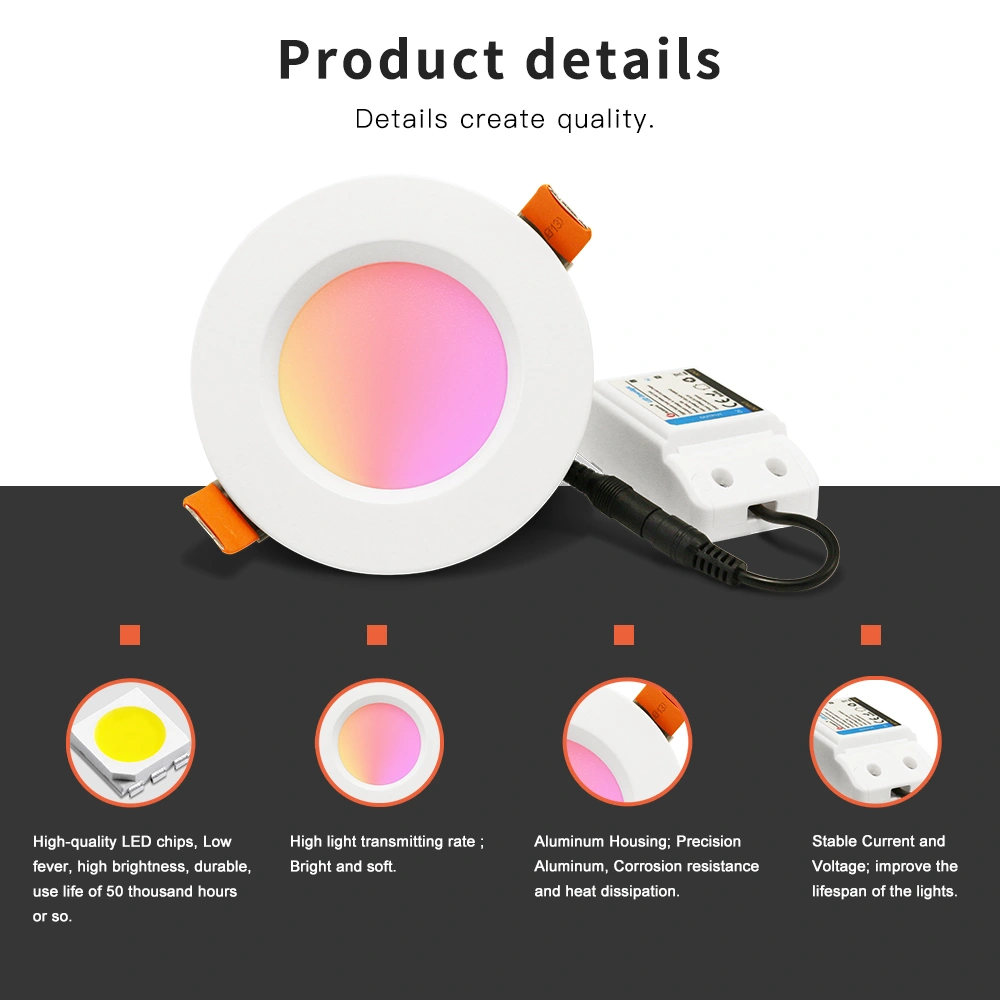 Project case
Gledopto zigbee led smart
downlight source is energy-saving, environmentally friendly, and non-ultraviolet.
Smart downlights can create a high-quality lighting environment which the other traditional lighting sources cannot match.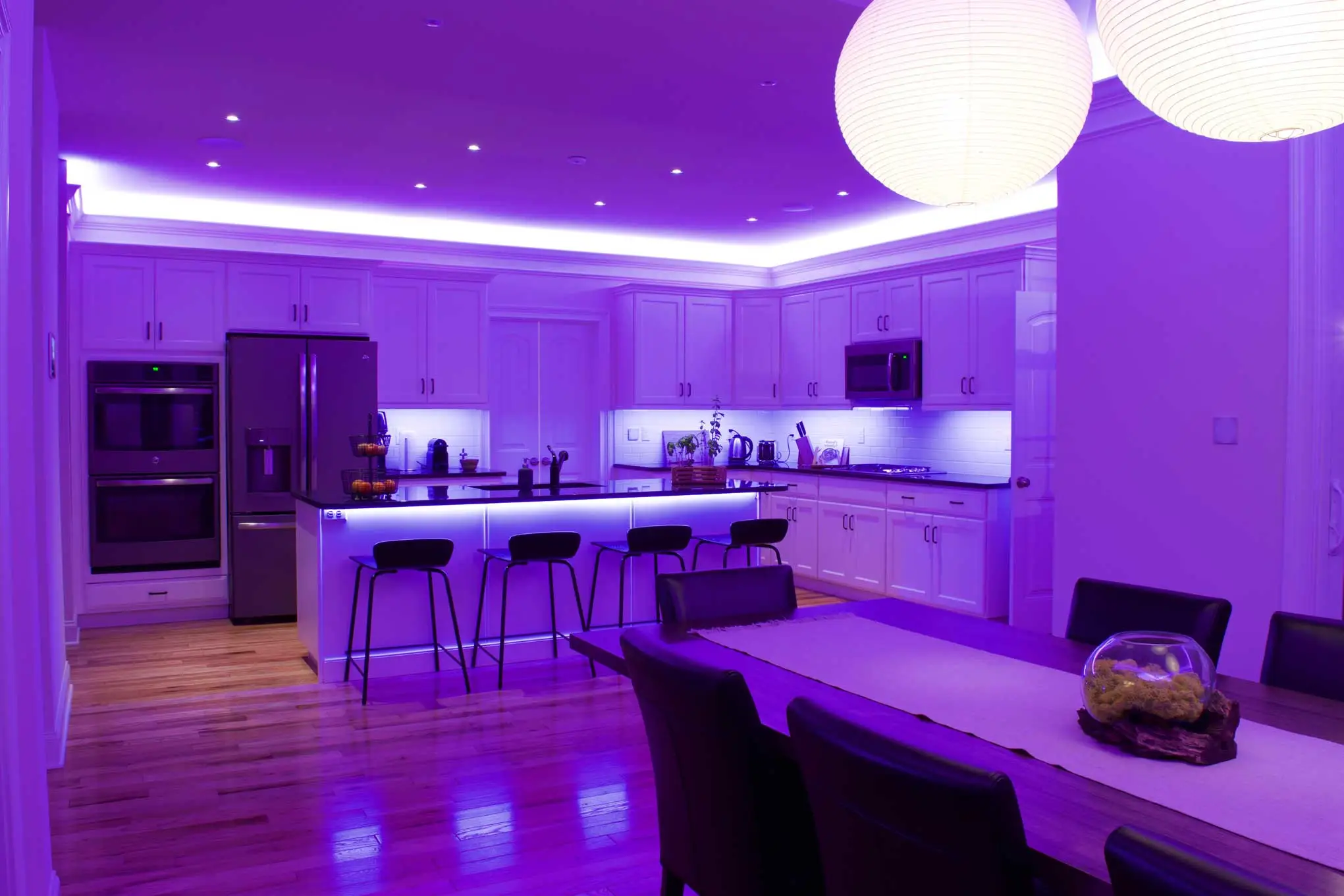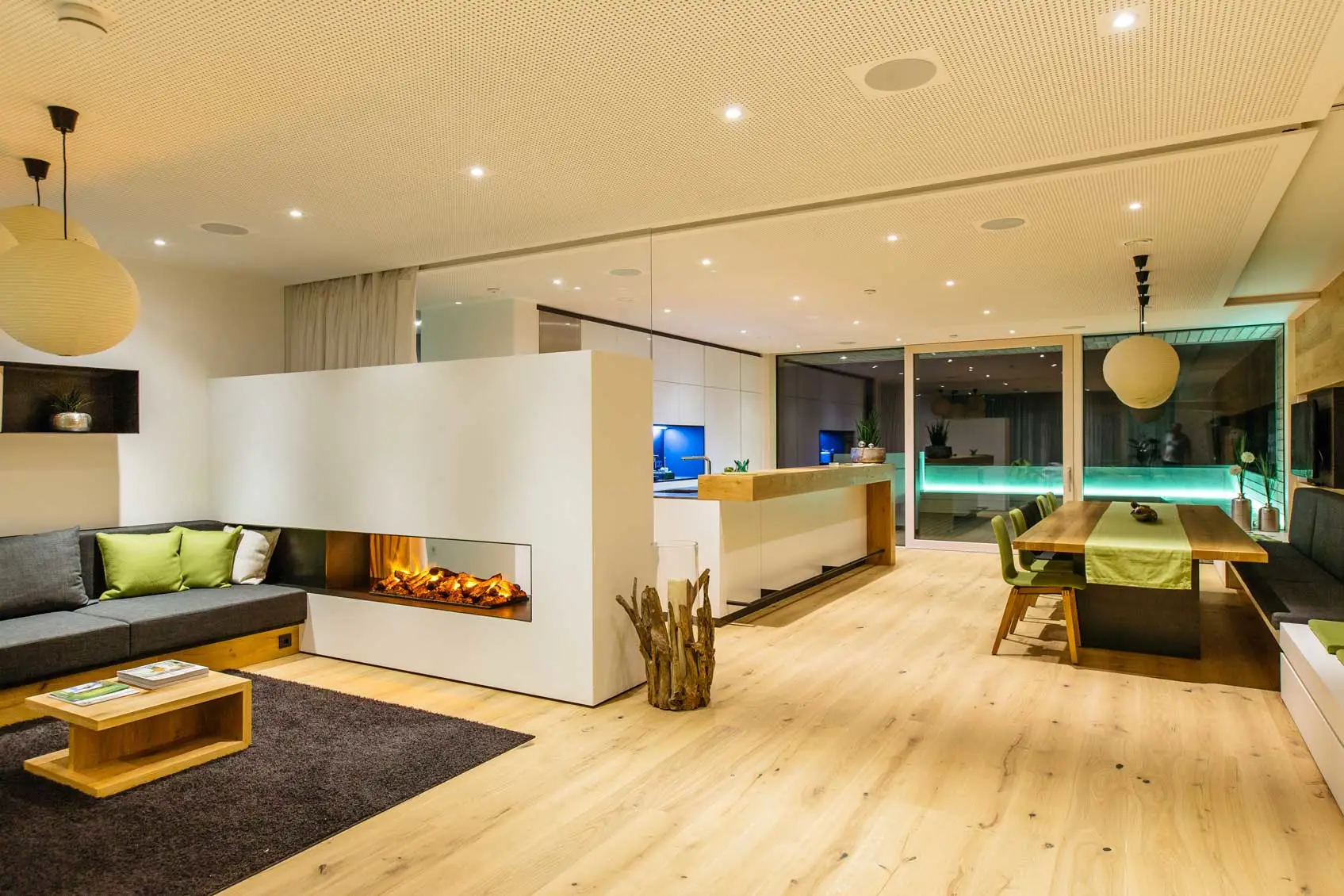 Perfect ceilling lamp -Reduce pressure
Downlight is a lighting fixture that is embedded in the ceiling and emits down the light.
Its feature is that it can maintain the overall unity and perfection of architectural decoration, and will not destroy the perfect unity of ceiling art because of the setting of lamps.
Downlights do not occupy space and can increase the soft atmosphere of the space. If you want to create a warm feeling, you can try to install multiple downlights to reduce the pressure of space.
Generally used in hotels, residential, coffee shops.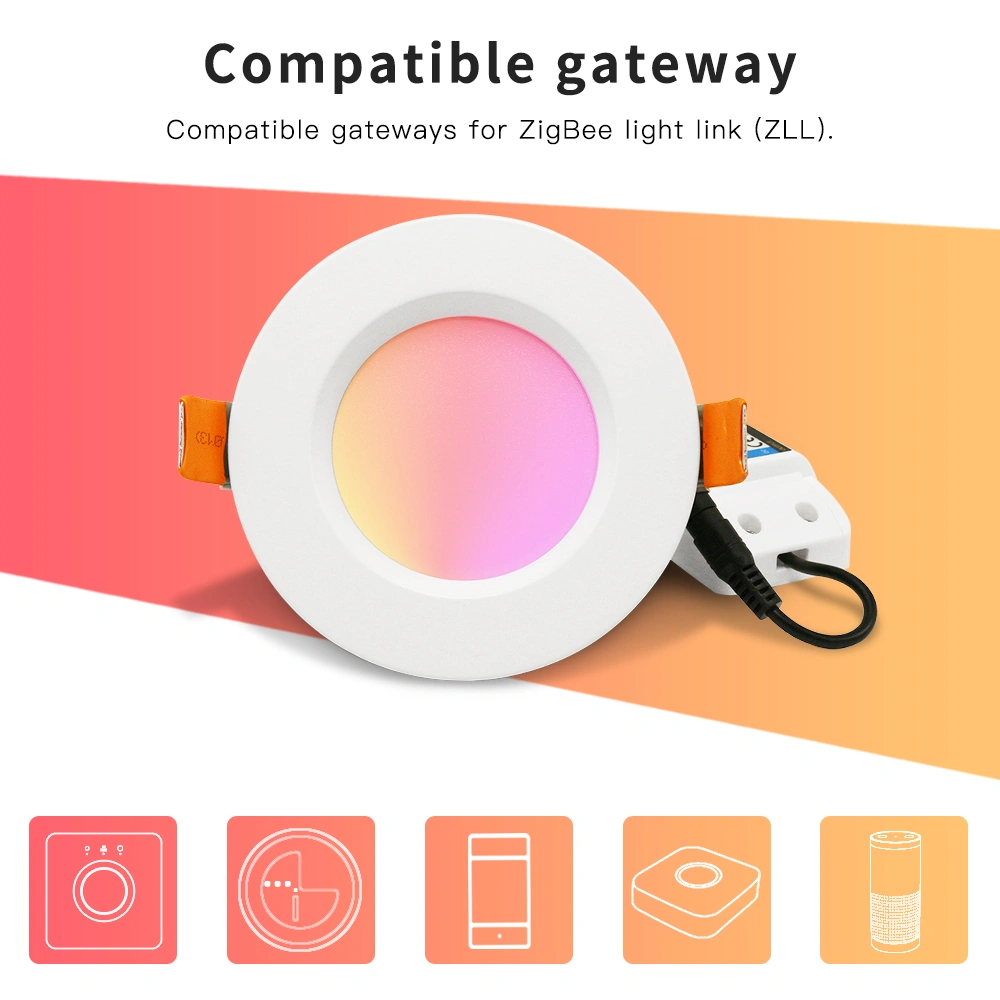 Product Name

ZIGBEE PRO LED DOWNLIGHT

1000~1050lm

RGBCW

16million colors change

500-550V

smartphone, voice and remote control

ZIGBEE3.0 & RF

6Watt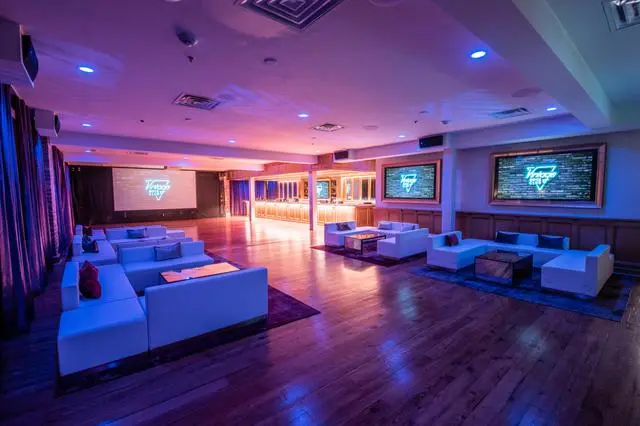 COLOR & TEMPERATURE ADJUSTABLE
SMD RGB and white bead for 16 million color change, dimmable;Color temperature is adjustable from 2000K to 6500K so you can choose from soft warm white to daylight white.
They are your brushes which paint your flat, house or castle in a realistic manner or like a fairy tale, perfectly suiting your
wishes or mood.
VISUAL TIMER
Via the app, you can easily add timers to make the light turn on/off automatically at a preset time.Connect with the sensors, you can make the light to turn on and off with to your motion. A perfect choose when you get up at night.
Set the lights to work based around your daily routine to have a better smart home experience.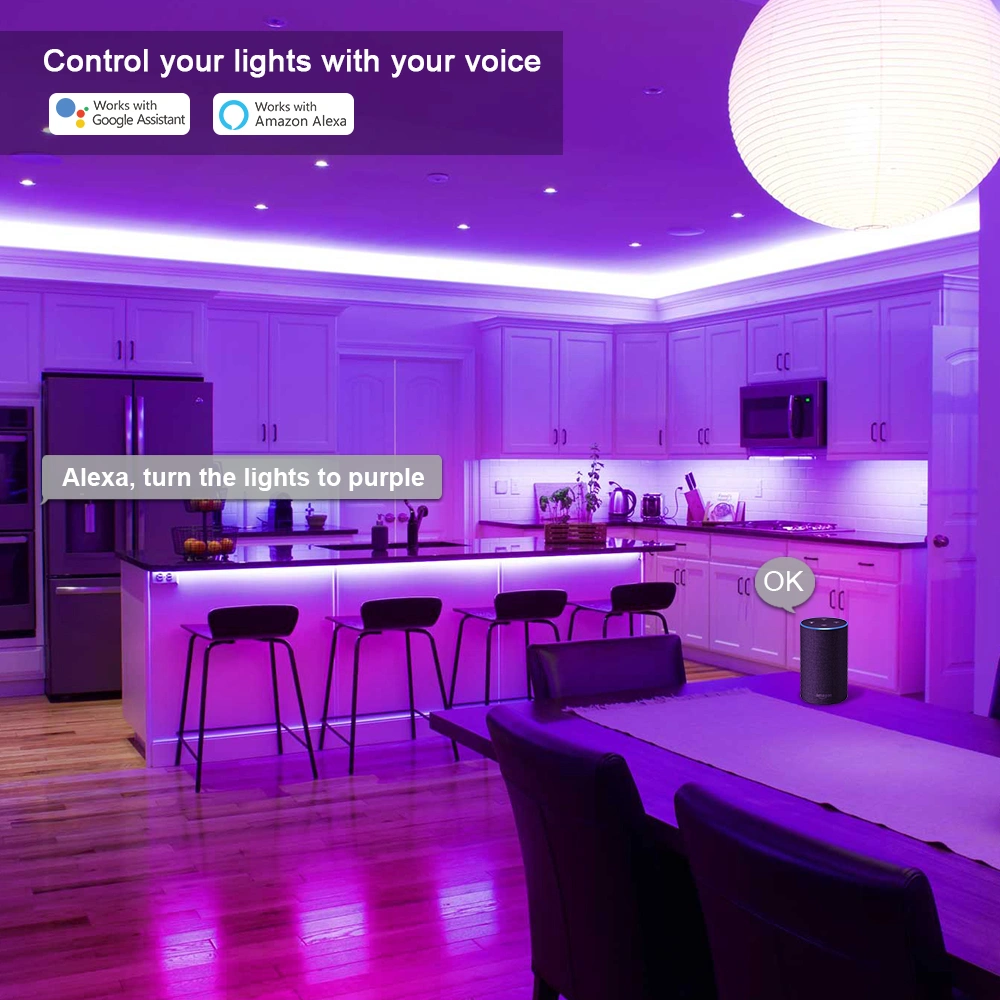 Our bodies respond to the psychological effects of lighting, and it often can change our moods. When light biologically impacts us, it can improve or disrupt our sleep,
cognition, mood and even stabilize our circadian rhythms.
Gledopto light can be adjust to different brightness& color temperature to suit the multi-scenes: party, reading, Watching TV, Sleeping, etc.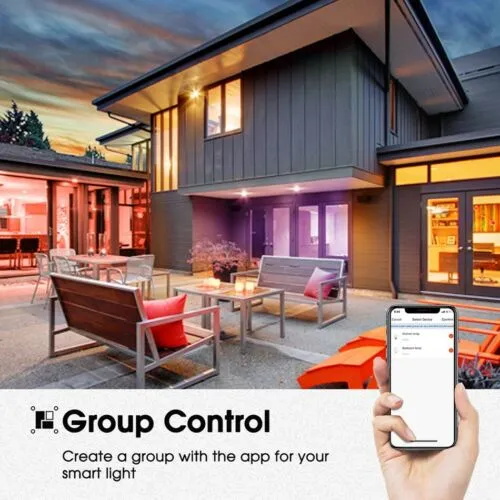 GROUP CONTROL
Gledopto lights can be managed to different group according to the lights located area or the personal preference.

Assign a name to each smart light or group to control them at the same time...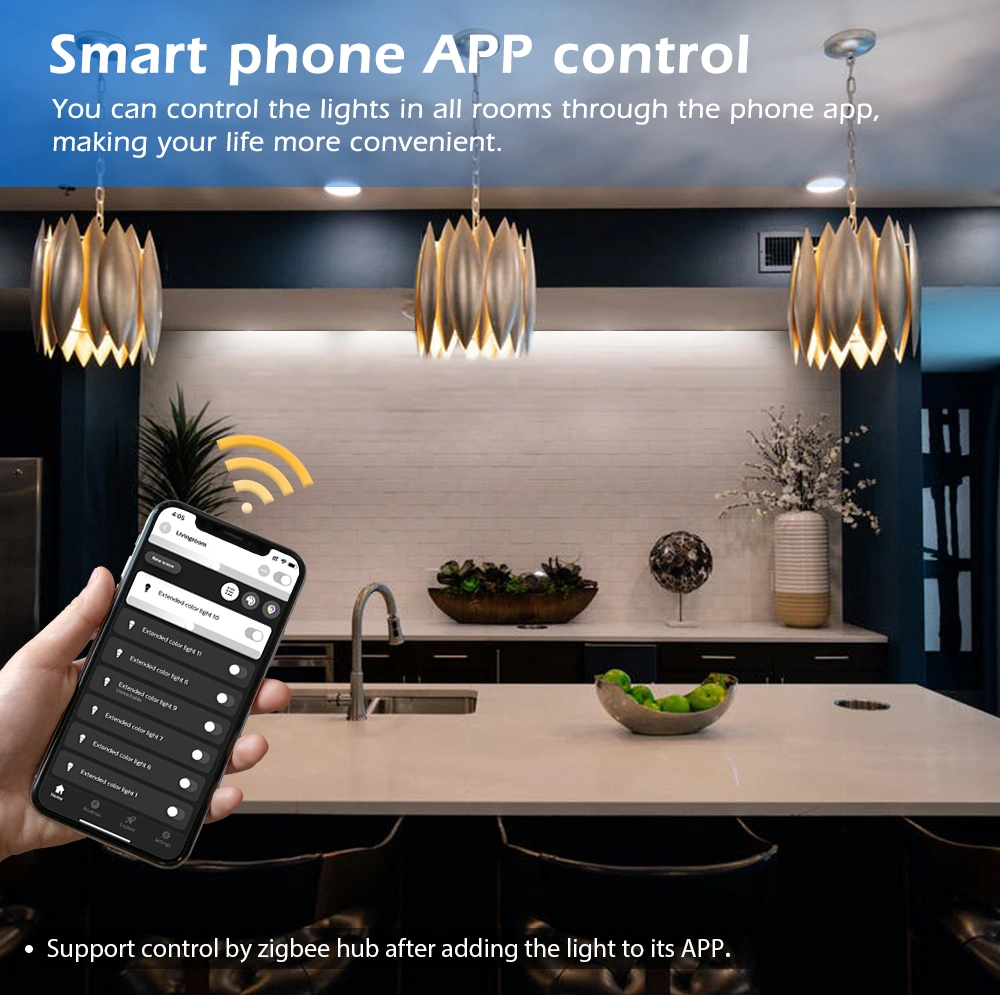 1. power on the GLEDOPTO led light
2. power on the Zigbee Bridge and connect it to your wifi router.
3. download and install the Zigbee bridge app.
4. search the light on the App's settings.
5. The downlight will turn to GREEN to indicate successfully connect.
1. battery power on the wall switch or manual remote control.
2. within 3s of power on the gledopto light source, press zone "I" (of any group you want the light in) to start the paring
process.
3. the indicator turns GREEN to indicate successfully paring.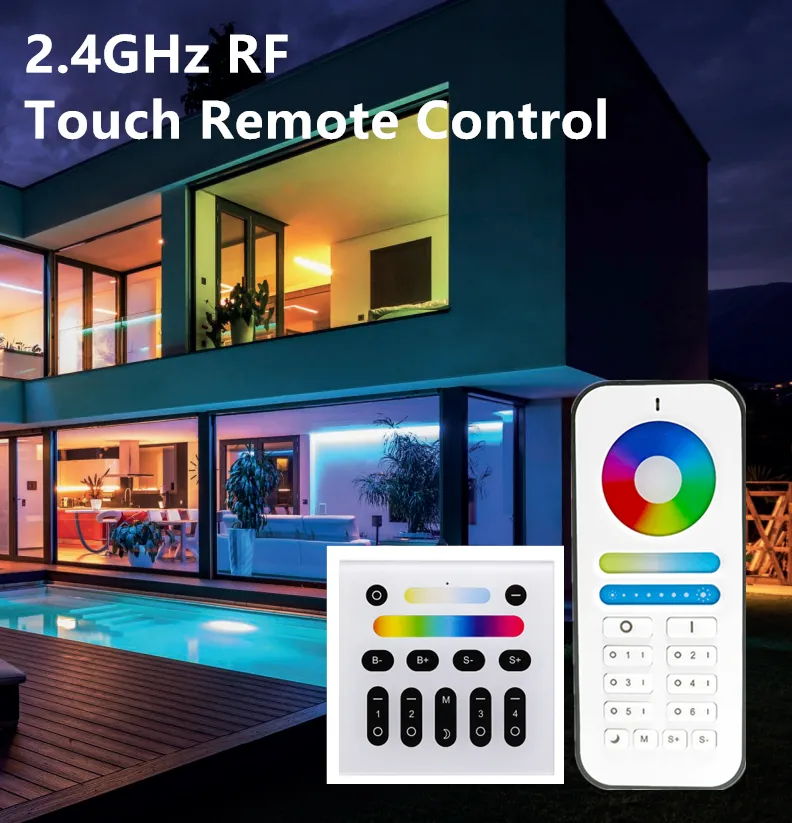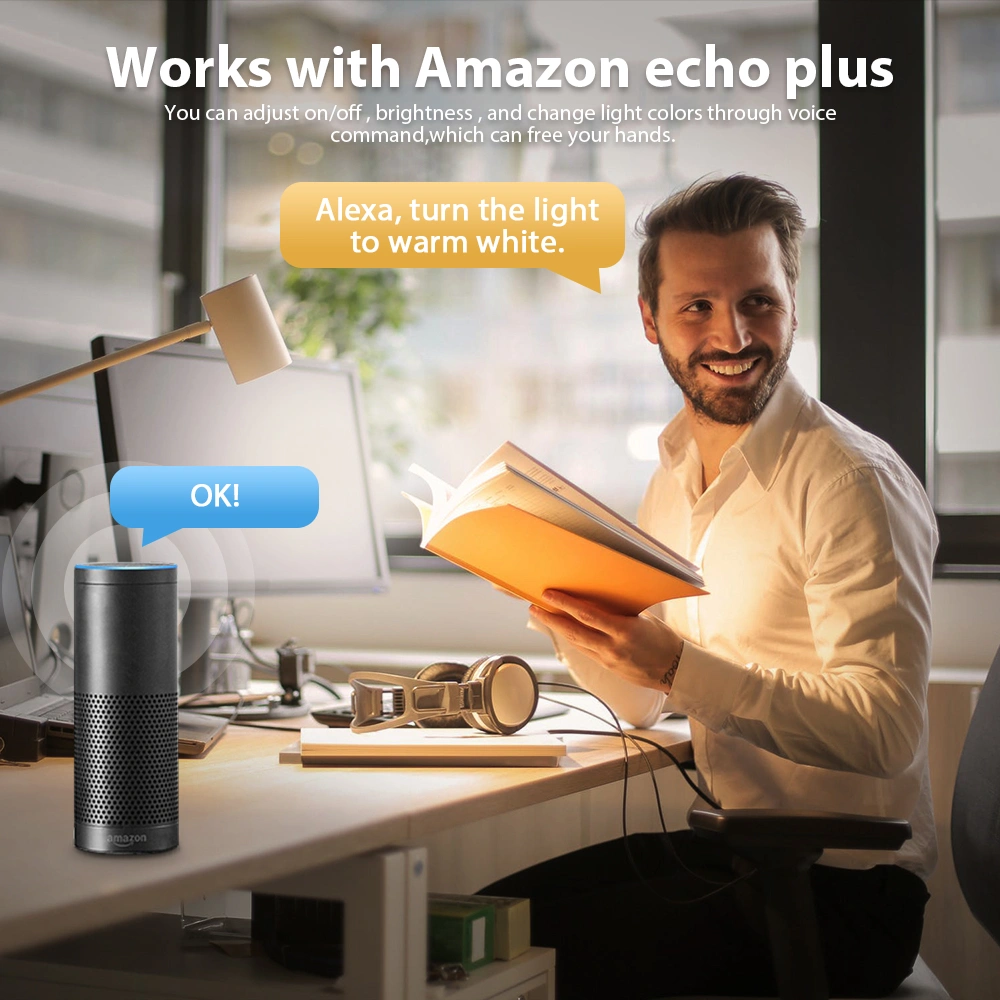 You can seamlessly connects and controls your Zigbee-based smart devices to Alexa using the Zigbee hub built-in to the new Echo
Show (since 2nd generation) and Echo Plus. without the need for separate hubs or a smart home skill.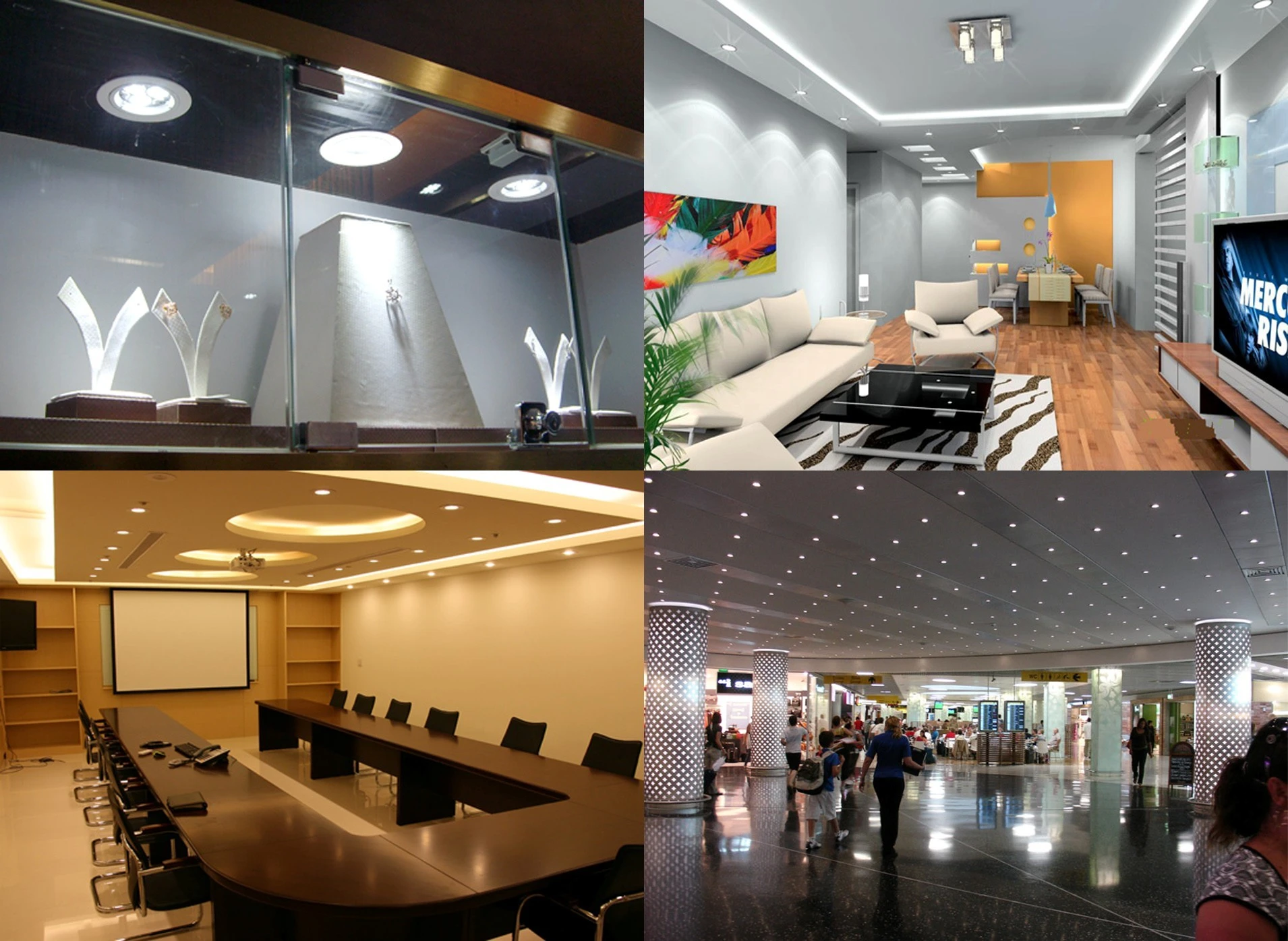 uses LED downlights to bring customers a different feeling. In addition to saving energy, it can also show luxury and warmth. Smart LED downlights create a personalized light environment which can fully demonstrate the strength of the enterprise.
Living room and home theater lighting
Use the multi-color LED downlight to highlight a warm, harmonious, and warm atmosphere, reflecting a comfortable and casual atmosphere. The application of LED downlights bring immersive experience for home lighting and cinema.
Conference room,

Multi-Purpose Hall

lighting
The intelligently controlled LED downlight can be adjusted in CCT temperature, and the lighting environment of the meeting room or multi-function hall can be adjusted according to the content of the meeting. It can be set freely for serious or lively. The intelligent lighting of LED downlight can meet different meeting themes. The needs of light environment.
Indoor commercial atmosphere lighting for middle and high-end specialty stores, shopping malls, etc.
It caters to the merchants' psychology of displaying personalized light environment, and has become the preferred light source for some special products. Its full-spectrum color range is very suitable to set off the atmosphere of specialty stores and shopping malls.
Shenzhen GLEDOPTO company is a wholesale company that manufactures good & high quality ZIGBEE LED controller and led lights, starting from 2005. The company provides the customized products and OEM service. Various new collections and design are coming out each season with the latest design. The factory own the proficient skill and updated machine.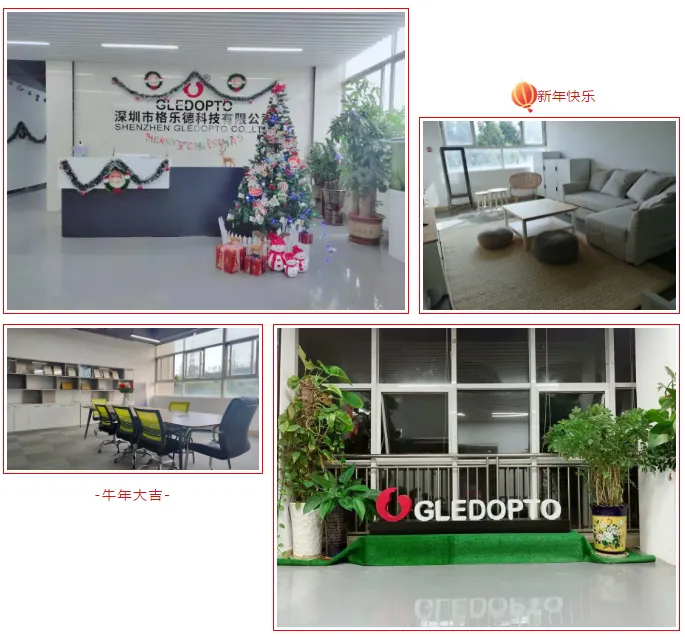 1. Q: I just got my controller/bulb installed first time, but My App can not find my light, how to do with it?
A: Please check the above Q&A, confirm the wiring is ok, power supply, controller+light or bulb works normally. Then you can close the app ,open it and research within 60s when you switch on the power, or you try switching on/off the light during app searching, once linked, the light or bulb will get darker( earlier version) or get green. If still not found, you can reset the light.
2. Q:How far I can place the devices from the zigbee bridge?
The Smart Home system works as long as the zigbee devices are within the range of the Wi-Fi network.
However, if you have a big house and are using Wi-Fi repeaters (range extenders), you might encounter issues. In this case, put an extra Smart Home Intelligent Switch or zigbee bulb between the bridge and the device you are having difficulties controlling -This extra bulb or switch will function as a "repeater". zigbee routers (extend the range, like the hue bulbs do.)